Search found 53 matches
by Dallku

Thu Oct 13, 2022 3:44 pm
http://www.panorama.com.al/sport/brojen-dhe-asllanin-i-keni-mbivleresuar-reja-nuk-fshihet-vertet-luajne-te-celsi-e-interi-por-kurre/ I've never seen a national team manager in his 3 years do as many interviews shitting on his best players Some of his favorite players get 20-30 minutes too and he ha...
by artan

Thu Oct 13, 2022 9:38 pm
Thaqi scores again for Ballkani. This guy is an animal. I'd consider benching Hysaj for this guy
Fri Oct 21, 2022 4:06 am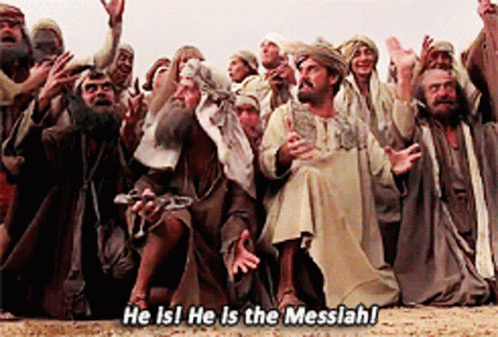 by ZenMaster

Fri Nov 25, 2022 12:38 pm
. Referee was practically wearing a Brazilian jersey last night. Blew his whistle anytime there was even the slightest contact towards Brazilian superstars. Did not call it both ways.. Je bo qaq serbofil i flliqt sa qe ja ke nis edhe me menu si shka "krejt bota osht kunder neve se na jemi popu...
by Dallku

Tue Nov 29, 2022 11:18 pm
Look for USA to upset the Netherlands in the knockouts.

This is the most capable USA generation ever. They prioritize pace and technique while the mentality is always strong. Aaronson should be starting though! He's a difference maker.
Sat Dec 03, 2022 12:16 am
Albanians literally have parades when other national teams win. You forgot when Italy won the Euros not that long ago? and it happens during every major tournament. Not even Africans have this mentality. Again, do you know who these people are, how many of them in % total, etc...? Like I said let's...
by artan

Sat Dec 03, 2022 2:55 pm
When you have their fans chanting death to Albanians or their manager making slurs against Albanians mid game it's obvious you'll have Albanians root for Switzerland. It's a political match and Serbs for some reason view this matchup as Serbia vs Albania and not Serbia vs Switzerland. This is not si...
by ZenMaster

Mon Mar 27, 2023 9:36 pm
Cikalleshi a complete dinosaur. No slower player in the universe. Ramadani and Asani are amateurs... countless mistakes and nervous Mihaj excellent Asani was our best player, only guy who wasn't afraid to play football won 4 fouls on opponents half. Uzuni, Ramadani and Asllani our worst performers.
by ZenMaster

Mon Mar 27, 2023 11:03 pm
Impressed with Sylvinho, for such short time, with so many injuries and without friendlies managed to prepare a team that played organised for most part of 90 minutes. Most of players justified their minutes, only Ramadani was horrendous during whole game and i hope its his last game for national te...